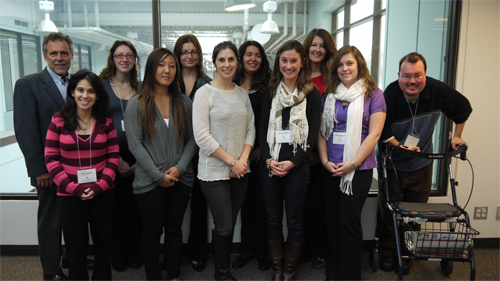 The Lillian Meighen Wright Foundation Graduate Scholarship is awarded to graduate students in the Faculty of Health who have a minimum A average in their graduate courses, or for new graduate students in their first year of study and for incoming graduate students, a cumulative grade point average of 7.5 based on undergraduate courses.
Areas of research study may include, but are not limited to:
Maternal-child health
Maternal-child mental well-being
Early child development
Mother-infant relationships
Mothers, stress and coping
Developmental pathways in infants and young children
Pre-natal and post-natal interventions
Health promotion for mothers and children
Environmental considerations in infant/child health and development
Patient safety issues relating to maternal-child health
Health policy and practice in relation to mothers, infants and children
Other topics in maternal-child health
Dr. Nazilla Khanlou is the academic lead for the Lillian Meighen Wright Foundation Scholars Program.
York University Knowledge Webinar: Mothering In The Academia During A Pandemic.
Maternal-Child Learning Institutes
Every second year the Lillian Meighen Wright Foundation organizes Maternal-Child Learning Institutes with the active participation of the Scholars Program. The following links provide details about the Learning Institutes:
Post-doctoral Fellows
Current Scholars 2022
Past Scholars